Courage to Speak Partners
---
We Save Lives – the Leading Voice for Highway Safety, educating and influencing the public about the 3D's; Drunk, Drugged, and Distracted driving. We promote responsible driving. As a representative voice on highway safety issues, We Save Lives works at the national, state and local levels utilizing policy development, targeted advocacy, outreach and educational efforts to change driving behavior.   https://www.wesavelives.org
---

National Institute of Drug Abuse – NIDA's mission is to lead the Nation in bringing the power of science to bear on drug abuse and addiction.
---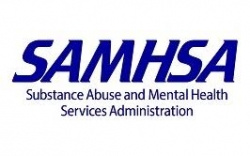 Department of Health and Human Services Substance Abuse and Mental Health Services Administration Center for Substance Abuse Prevention
---
Connecticut Department of Mental health and Addiction Services – The Department of Mental Health and Addiction Services (DMHAS) promotes and administers comprehensive, recovery-oriented services in the areas of mental health treatment and substance abuse prevention and treatment throughout Connecticut.
---
The Norwalk Partnership – The Norwalk Partnership brings community members and organizations together to prevent substance misuse among youth and young adults by addressing local conditions.