Coraje para hablar® CRIANZA VALIENTE101
"Crianza de los hijos a través de la crisis de las drogas y más allá" ™
Un taller para padres, profesionales y profesores
Cubriendo temas como:
§ Comprender los signos del consumo de drogas
§ Estrategias efectivas de comunicación con los jóvenes sobre las drogas
§ Estrategias de Prevención e Intervención para Docentes
§ Enseñar habilidades de rechazo de drogas a los jóvenes
§ Ayudar a los jóvenes a sobrellevar eficazmente el estrés y las emociones
§ La influencia de la marihuana en el abuso de opioides y mucho más.
Ver folleto del evento en español
Para registrarse en este evento, vaya a https://www.signupgenius.com/go/10C0948A4A62CA4FCC07-coraje
UNA DOSIS DOBLE DE PREVENCIÓN™

Parte 1 Con la presentación Courage to Speak® presentada por Ginger Katz, directora ejecutiva, fundadora de The Courage to Speak Foundation y autora de Sunny's Story, A Drug Prevention Book.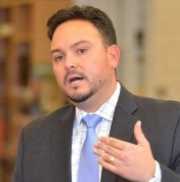 Parte 2 Facilitado por Carlos Reinoso Jr. MSMOL, BHCC se capacitó en el trastorno por uso de sustancias y la adicción presentando Coraje para hablar® CRIANZA VALIENTE101 "Crianza de los hijos a través de la crisis de las drogas y más allá" ™
The Courage to Speak presenta Ginger Katz, fundadora y directora ejecutiva y Carlos Reinoso Jr. están presentando la presentación para padres de Courage to Speak EN VIVO en el Centro Familiar de las Escuelas Públicas de Norwalk.
Este evento será en persona.
Ver folleto del evento en español
Para registrarse en este evento, vaya a https://www.signupgenius.com/go/10C0948A4A62CA4FCC07-coraje