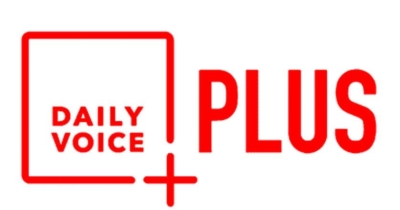 By Donna Christopher | If you are a parent and worried your kids are saying yes to drugs you are not alone.
But first. Do you know why kids use drugs? Stress, pain, peer pressure, fitting in, some say it's cool, to feel better and boredom, according to an expert in the field whose family tragedy turned into her mission to help kids say no to drugs.
The good news: All parents have this in their arsenal: communication.
The number one way for parents to prevent drug abuse is to talk to their kids, says Ginger Katz, CEO and Founder, along with husband Larry Katz of the Courage to Speak Foundation.It was founded in 1996 shortly after their son Ian Eaccarino, 20, who had struggled with drug addiction for about seven years, died from a drug overdose.
The Connecticut-based nonprofit organization provides the Courage to Speak Drug Prevention Program at schools all over the state and the rest of the country. Its mission is to save lives by empowering youth to be drug-free and encouraging parents to communicate effectively with their children about the dangers of drugs.
The Katz' are dedicated to fulfilling a promise Ginger made to Ian to do everything in her power to prevent this tragedy from happening to another family. She began by speaking a Norwalk High School which her son attended.
She continued talking with students in Norwalk and expanded into other parts of Connecticut. Now, with the help of school psychologists, Yale School of Medicine psychiatry staff and the Substance Abuse and Mental Health Administration, she travels nationally to speak to students, parents, teachers and school leaders.
She also crafted a drug prevention curriculum that is embedded in the middle and high school health classes in Norwalk and around the country. To date, she's given over 1,000 presentations in more than 30 states.
The foundation provides educational presentations and school-based programs/curriculum to give youth the social-emotional skill-building lessons to increase youth's ability to live healthy lives, parenting programs/curriculum, books and videos that empower students and their parents to break through the silence and denial surrounding substance abuse to honestly communicate about the
The dangers of alcohol and other drugs stem from a host of problems kids and teens are facing in record numbers today, Katz said in a Daily Voice Plus interview.
"It starts with tobacco, a sip a beer and pot. For 23 years I have run a support group for families that support children on drugs. I make sure I always ask them what doesn't matter, which drugs? What matters is do parents recognize the signs" of drug use/abuse in their kids, she continued.
Katz listed some of the clues parents should look for that may signal their child is using.
Poor school performance,
Withdrawal, depression, fatigue,
Aggressiveness, truancy, not getting up in the morning,
Excessive influence by peers, change in friends,
Lack of cooperation,
Deteriorating family relationships,
Arguments,
Loss of interest,
Changes in habits,
Evidence of drugs,
Physical changes
Attitude changes, loss of motivation,
Increased need for money,
Secretiveness, irritability, lying.
"Poor school performance alone could be just that but these signs coupled together can mean they are using. Follow the money is what I tell parents," Katz said. "When the signs are there take it a step further. Get an assessment. Seek help. You have to go to hell and back," she continued.
Ginger Katz felt the need to tell the story of her family, including that Ian died from a drug overdose – there was heroin and valium in his system when he died. She tells it to kids and parents in the presentations she gives around the country.
Katz noted that often parents say their child died from overdoses of "prescription drugs" but often times it's a heroin overdose. She tells it is because "There's a stigma with heroin. Parents need to ask not what is the drug but why they are using it."
"There is a time in my presentation when I talk about how I asked my son why he uses drugs the summer before he died. Kids use drugs to cover up pain, cover up secrets. They don't have the communication route," said Katz.
She recalls growing up going home after school to "cookies and milk" and her mother who would ask, "How was your day."
"Now parents aren't talking about the dangers of drugs. Some parents do, but lots of kids have no one to talk to when they come home. The best tip for parents is eating dinner together. Take away everything (cell phones) and talk. Eating together is a protective factor. It's the consistent communication about the dangers of drugs that the children are not getting. Kids tell me they use drugs to alleviate pain. It doesn't matter what it is, vape, a cigarette, prescription drugs, heroin. They all can cause addiction."
Katz listed some of the "secrets" kids need to tell parents. "They go through trauma, are being bullied or sexually molested, or verbally abused. Any of these stresses can lead to drugs. Divorce is traumatic to kids. When parents separate, the kids need to talk to somebody. It doesn't matter if it's a single parent or a caregiver or a grandparent or a counselor."