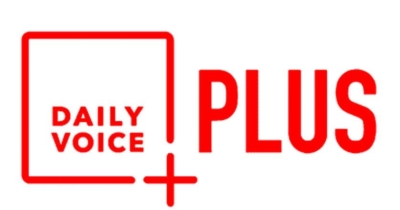 By Donna Christopher | To date, 31 groups of adults in Connecticut have taken the time to complete a two-hour drug prevention program to keep their children safe from drugs.
The program is the Courage to Speak Foundation's Courageous Parenting 101 – "Parenting Through the Opioid Crisis and Beyond" and will be offered here online for busy parents starting in December. The next live Courage to Speak Courageous Parenting 101 – Parenting Through the Opioid Crisis and Beyond is Wednesday, Nov. 20 at 6 p.m. at Side by Side Charter School, 10 Chestnut St. in Norwalk.
Norwalk resident and Courage to Speak Foundation founder, Ginger Katz launched Courageous Parenting 101 in 2017.
As an introduction to the two-part program, Katz tells her heartbreaking story of her son, Ian, and his losing battle with drugs and provides guidance to parents to help them reduce the risk of drug use in their families.
The second part of the program is presented by Larry Katz, a former social worker and co-founder of the Courage to Speak Foundation.
The Courage to Speak Foundation was founded in 1996, shortly after Ginger and Larry lost their son, Ian, to a drug overdose. Ian died from a heroin and Valium overdose. "Valium is a prescription drug and it is not an opioid. When heroin is mixed with Valium it can be fatal. Valium is a depressant. Many people overdose on more than one drug, as our program explains," Ginger Katz said recounting the tragedy.
Since then, The Courage to Speak Foundation has been dedicated to fulfilling a promise Ginger made to Ian. She promised to do everything in her power to prevent this tragedy from happening to another family through her substance abuse prevention programs.
An important part of that mission means educating parents as well as youth, Katz said in the interview.
"The Foundation provides a home, school and community approach to drug prevention through substance abuse prevention programs including presentations, community forums, and evidenced-based school curriculum, and parenting programs," said Katz.
"After Ian died, I could not sleep the night before the funeral because the doctor told us to tell people Ian died of an aneurysm or a heart attack and that was not the truth. I said to my husband Larry, " I never lied about Ian. He was a good kid but he made an unhealthy decision to use drugs. I was not ashamed of Ian and I refuse to bury him with a lie. So, the next day we went to the funeral; buried our beloved son Ian and spoke out."
To sign up for the Nov. 20 live parenting program at Side-by-Side Charter School in Norwalk, email gkatz@couragetospeak.org
Click here for information about receiving online training to become a Courage to Speak – Courageous Parenting 101 facilitator.